ZJ Designs Air Garcia T-shirt Air Jerry Grateful Dead inspired Tee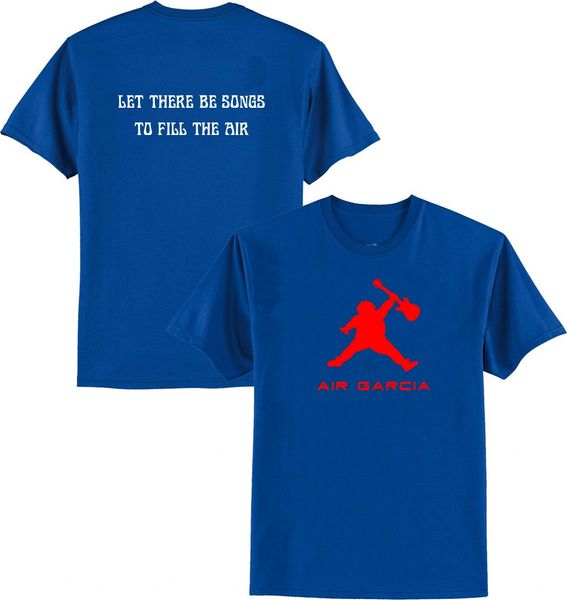 ZJ Designs Air Garcia T-shirt Air Jerry Grateful Dead inspired Tee
On the front you have the classic Air Jerry
'Double Twist when you hit the Air'
8" Design on front
with matching 'Michael' style font underneath
"Air Garcia" 

On the back one of our favorite GD Ripple lyrics
"Let there Be Songs to Fill the Air" 

Worried about the fit?
Have no fear we are one of the few vendors to allow for blank style upon checkout.
Love those old school heavyweight tees?  We've got 'em
Ditched those years ago and only go lightweight softstyle rinspun blanks now?
Yup, we will hook you up!  
Just look for the fabric style dropdown on the checkout page and select your favorite
  

Screen Printed and ready to wear 
Sure to grab a couple nods of appreciation along the way