This Goin' Somewhere T-shirt Bobby Weir Dead & Company Tonight Show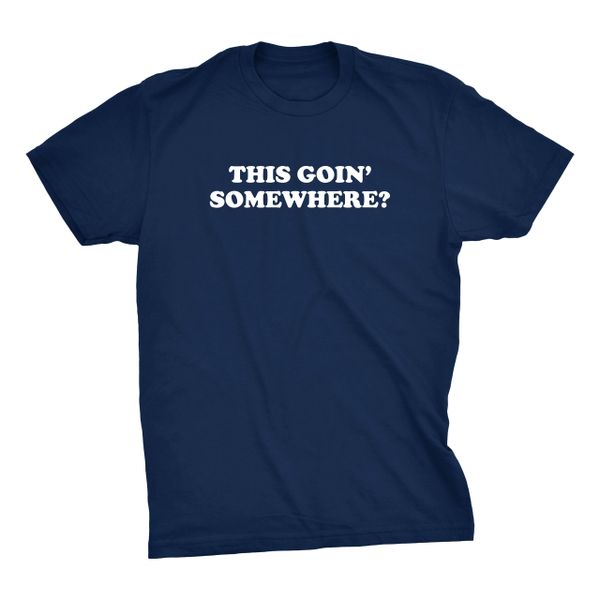 This Goin' Somewhere T-shirt Bobby Weir Dead & Company Tonight Show
It's Back! 
Many of you were asking to get this retired shirt back up and rollin' 
Here she is - printed on a lightweight above industry standard T-shirt* 
Front graphic as shown, same font/text as the one Bobby was rockin' on Tonight Show 
Back nape of neck - will drop a small 2.5" DnC logo**
Want a custom back? Nameplate? Numbers?  
Just hit us up and we will take care of you 
Super soft print, quality shirt that is Built to Last 
*If you would like a traditional cut tee just click the comments box
and leave a note.  We will ensure your custom needs are met
**if you would like the back blank, please leave a note in the comments section
Origin of this shirt:
This was a tongue-n-cheek comment Bobby made during an interview on CBS this morning. When discussing how he saw the band in the future he referenced, "Hoping I get to see this band (current lineup) go somewhere". Also mentioned the dream he had of passing the torch and watching John play from afar, as well as various Bobby banter on this subject.  Proud to see his connection with John blossom after Mayer reached out to Bobby while listening to Althea on Satellite radio - Bobby rocked this on the Tonight Show, knowing that this was the start of something special