Phil Lesh inspired Birthday T-shirt 78 Grateful Dead capitol theatre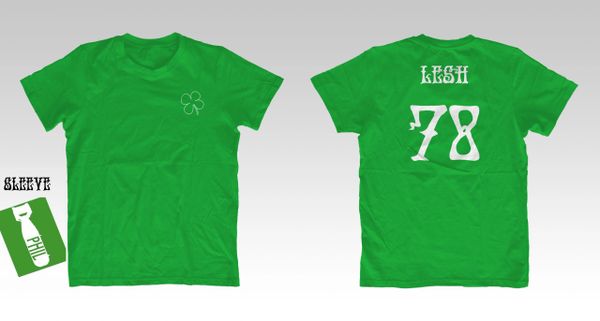 Phil Lesh inspired Birthday T-shirt 78 Grateful Dead capitol theatre
New Celebration 78th Birthday Cap Run Tee!
After the just announced Phil return to The Cap 
We have the Lesh 
Patrick's Day Run Celebration T-shirt 
100% Cotton Shamrock green pictured Hanes 6.1 oz quality T-shirt (5250)
Grateful Dead inspired small left chest clover  
Lesh Nameplate and 78 Jersey style back
Able to switch up nameplate and numbers to your liking if needed
Small 3" Phil Bomb logo sleeve print 
Check out 
Scott Guberman Of Phil's Communion rockin'  The 76 Tee! 
Straight from the lot to your home
From a Head to your back.
If you don't see something you like, 
ask before you risk lower quality elsewhere.