New Pucky Hartford Whalers classic vintage old time hockey t-shirt long sleeve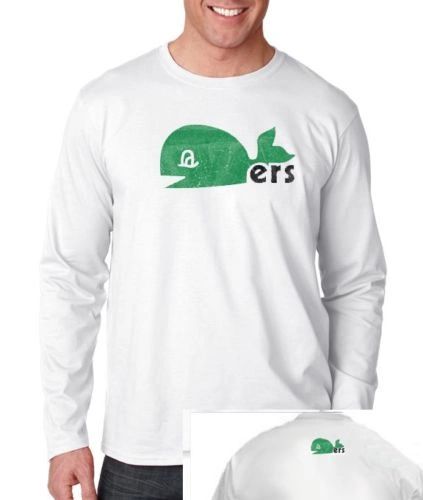 New Pucky Hartford Whalers classic vintage old time hockey t-shirt long sleeve
We have a classic old school distressed Pucky Whalers T-shirt 
with front and back artwork 
6.1oz soft heavy weight cotton high quality t-shirt. 
On the front you have the classic Whale logo
and on the back you have a small 2.5" similar SYF on the top neck. 
You can show your colors coming and going, while you support your two favorites. 
If you care to have a large logo on the back and front left chest logo just ask by dropping a note. 
Don't see your team/style/size? Ask before paying too much for a lesser quality product - 
Over 10years on the lot and on The Bay 
Straight from the lot to your home... lot tested, lot approved. 
Only high quality tees from this kind vendor, NO CHEAP, wafer thin, rough cut, overpriced GILDAN'S HERE. 
Best quality, kind price and low shipping! Please inquire if you have any questions.