Grateful Express Dead Lot Tee Parody Mashup Vintage Reprint T-shirt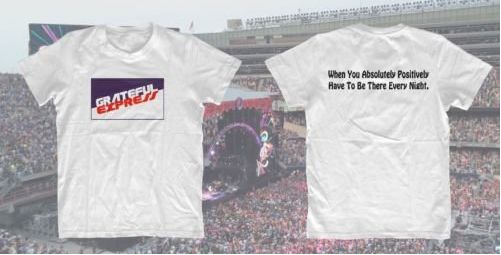 Grateful Express Dead Lot Tee Parody Mashup Vintage Reprint T-shirt
We have another Grateful Dead inspired Shakedown Street tee that has been resurrected! 
Cooperate Mashup Parody T-shirt With front and back artwork  
Printed on Traditonal Cut 5-6oz 100% Cotton Tee
with a Take on the old school FedEx Logo
on the back - "When You Absolutely Positively Have To Be There Every Night"
White Tee pictured - Natural and Ash grey also available - 
just leave a note to seller on checkout Not a fan of the back? 
or want to add your own? or leave blank?
Just let us know prior to purchase or drop a line on the checkout page