Grateful Dead Lot T-shirt Steal Your Face Dark Star - Wars Style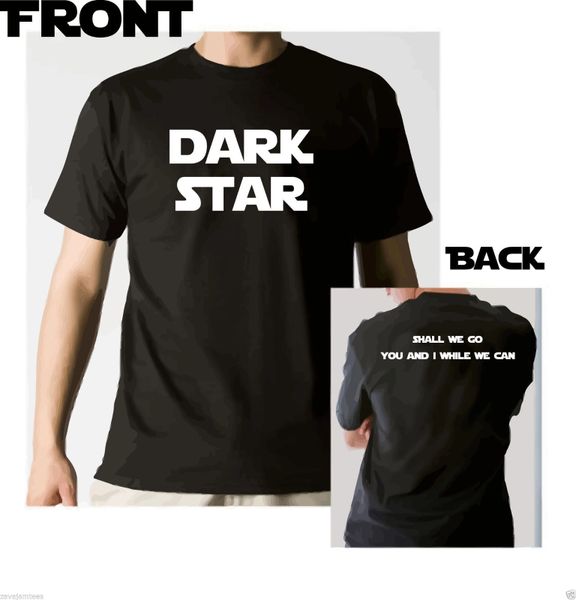 Grateful Dead Lot T-shirt Steal Your Face Dark Star - Wars Style
We have a Grateful Dead inspired Shakedown Street Style 
Dark Star T-shirt with front and back artwork 
shown on Black 6oz Tagless Tee size 


100% Cotton Hanes Tagless HD 6.1oz or Fruit of the Loom HD HD
soft heavy weight cotton high quality t-shirt. 
On the front you have the classic Dark Star logo in the famous "Star Wars" style font 
and on the back you have the lyrics in a 2" lettering font 
You can show your colors coming and going, while you support your two favorites. 

Coming from a head's home to your back. 


Need a different color, size or style? Just ask. 

Over 10years on the lot and on The Bay 
Straight from the lot to your home... lot tested, lot approved. 
Only high quality tees from this kind vendor, NO CHEAP, wafer thin, rough cut, overpriced tees here. 
Best quality, kind price and low shipping! Please inquire if you have any questions.