Del Fest Inspired Maryland "Farm Plate" T-Shirt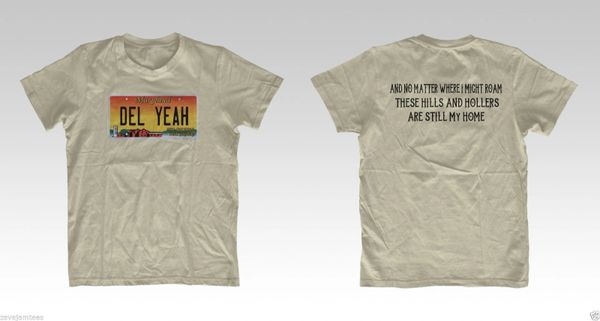 Del Fest Inspired Maryland "Farm Plate" T-Shirt
Del Fest Inspired Maryland "Farm Plate" T-shirt With Front and Back Artwork

Front is our take of the Maryland agriculture Farm Plate "Del Yeah".  Back is the lyrics "And no matter where I might roam these hills and hollers are still my home".  Not a fan of the lyrics or want to add your own?  Leave a message in the comments.
Printed on 100% Cotton Hanes 5250 HD 6.1oz soft heavy weight cotton high quality t-shirt or Lofteez 6.1oz tagless Tee. (4.5oz nanos or lighter cut tees are also available upon request at different price point.)
*Shirt pictured is Sand.
You can show your colors coming and going.
Don't see your size?  Need a different color or style? Hoodie, long sleeve, children or woman's cut?  Just ask by leaving a message in the comments and we'll see if we can meet your needs!