Cobra Kai dojo inspired t-shirt Baseball Raglan Karate Kid No Mercy Next Level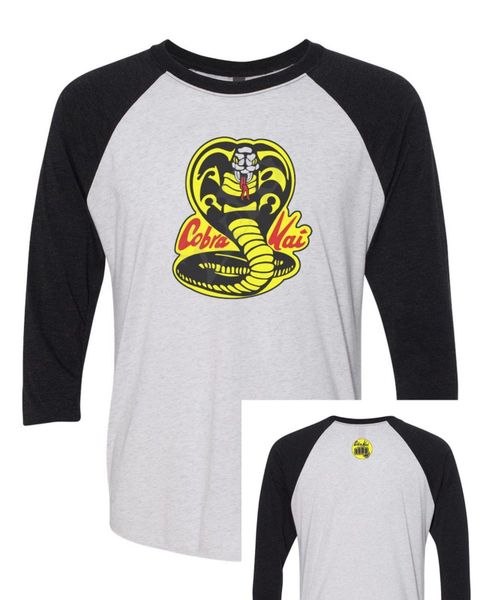 Cobra Kai dojo inspired t-shirt Baseball Raglan Karate Kid No Mercy Next Level
After a slew of requests...
we have finally fired up this classic logo on a Next Level Raglan
on a super soft Tri-blend HQ Baseball style Tee 
With front and back artwork - 
The front you have the logo checking in at around 10" high
On the back upper neck the fist logo is 2.75"  
Two Color Choices for Sleeves
Ash Body/Black Sleeves or Ash Body/Vintage Red Sleeves
If you would like to have the small logo on the left chest 
and large logo on back  Just leave a note on the checkout page 
and we will ensure you are taken care of 
Need a different color or style? Hoodie, long sleeve, children or womans cut?
Just reach out prior to checkout and we can work out
most any request for style, color or blank

Only high quality tees from this kind vendor, 
NO CHEAP, rough cut, overpriced 
tees here.
Best quality, kind price and low shipping! 
Please inquire if you have any questions.