Captain Spaulding for President Hoodie House 1000 Corpses Rob Zombie Parody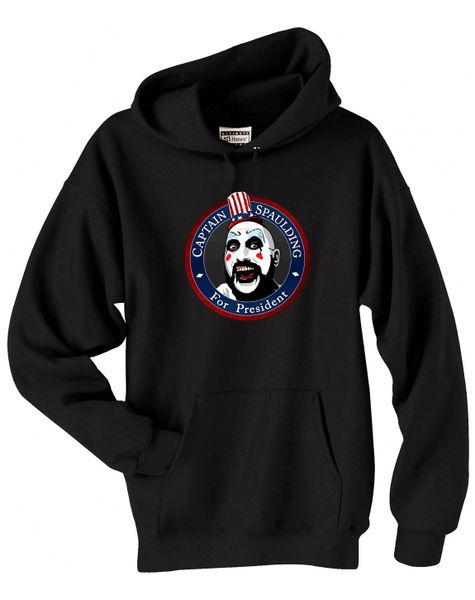 Captain Spaulding for President Hoodie House 1000 Corpses Rob Zombie Parody
We have a Captain Spaulding for President pullover Hooded sweatshirt parody 
from the classic Rob Zombie thriller House of a 1000 corpses!!
90/10 Super Heavyweight black 9.7 oz Hanes
Ultimate Cotton Pullover Hoodie. 
On the front you have the classic Spaulding for Prez 8" Logo 
and on the back you have a small 2.5" similar logo on the top neck. 
If you would like the small logo on the front 
and large on the back leave a note on the comment section 
"Note to Seller"

Need a different size or color not listed? 
Please inquire via jamie@zavajam.com
Able to print on longsleeve, tees, tote bags etc...