Callahan Auto Parts movie T-Shirt Next Level Inspired by Tommy Boy 2.0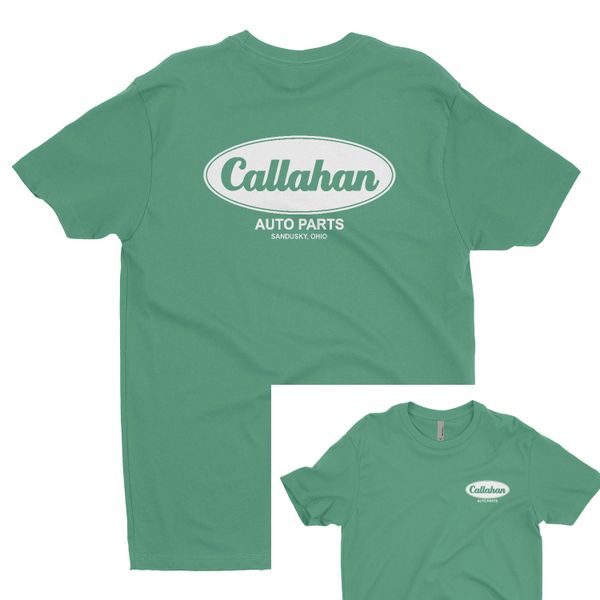 Callahan Auto Parts movie T-Shirt Next Level Inspired by Tommy Boy 2.0
Classic two sided Callahan Auto Parts T-shirt
The only two sided Callahan tee on the net!
Now firing up on a modern Next Level 3600 4.3oz 100% 

Ringspun super soft cotton T* 
On the front  you have the 3.5-4" logo left chest  

and on the back you have 

a large 10.5-11" matching logo on the midback
You can show your colors coming and going
*If you would like this on a traditional heavyweight tee, 

just leave a note to seller on the checkout page and we will take care of you 
If you care to have a large logo on the front and small logo 

on the upper neck just leave a note on the checkout page.  
Only high quality tees from this kind vendor, NO CHEAP, wafer thin, rough cut, overpriced 

tees here.
Best quality, kind price and low shipping! 

Please inquire if you have any questionstions.