Washington Burgundy & Gold Till I'm Dead and Cold #HTTR - Skins T-Shirt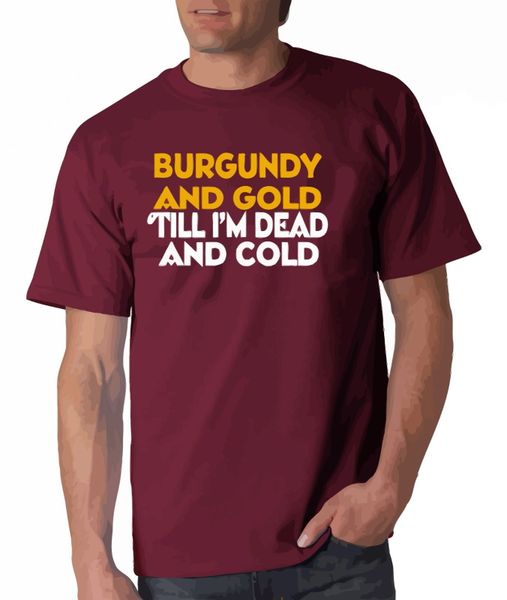 Washington Burgundy & Gold Till I'm Dead and Cold #HTTR - Skins T-Shirt
Are you a Die Hard Skin's Fan?  We have a Shirt for you!
"Burgundy and Gold - Till I'm Dead and Cold"
11" x 9" front logo with smaller #HTTR back logo.
Want the #HTTR on the front left chest and big logo on back?
Leave us a message in the comments!
Printed on 100% Cotton Hanes 5250 HD 6.1oz soft heavy weight cotton high quality t-shirt or Lofteez 6.1oz tagless Tee. (4.5oz nanos or lighter cut tees are also available upon request at different price point.)
You can show your colors coming and going.
Don't see your size?  Need a different color or style? Hoodie, long sleeve, children or woman's cut?  Just ask by leaving a message in the comments and we'll see if we can meet your needs!