Air Garcia Grateful Dead Inspired Raglan Tee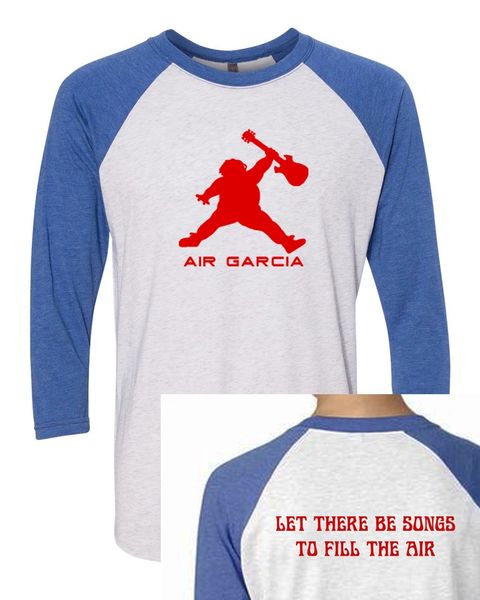 Air Garcia Grateful Dead Inspired Raglan Tee
After a slew of requests...
we have finally screened this classic logo on a Next Level Raglan
Air Jerry is now flying on a super soft Tri-blend HQ Baseball style Tee 
Screen Printed and ready to wear
On the front you have the classic Air Jerry approx 8" Design
with Air Jordan font style underneath 
On the back "Let there be songs to fill the air"
Want to add lyrics or switch up logos? Just ask prior to purchasing and we will take care of you 
You can show your colors coming and going, while you support your two favorites. 
Need a different color or style? Hoodie, long sleeve, children or womans cut?
Straight from the lot to your home... lot tested, lot approved.
Only high quality tees from this kind vendor, NO CHEAP, wafer thin, rough cut, overpriced 
tees here.
Best quality, kind price and low shipping! 
Please inquire if you have any questions.