Grateful Dead inspired lot Phil Lesh & Friends Miller Bass Great T-shirt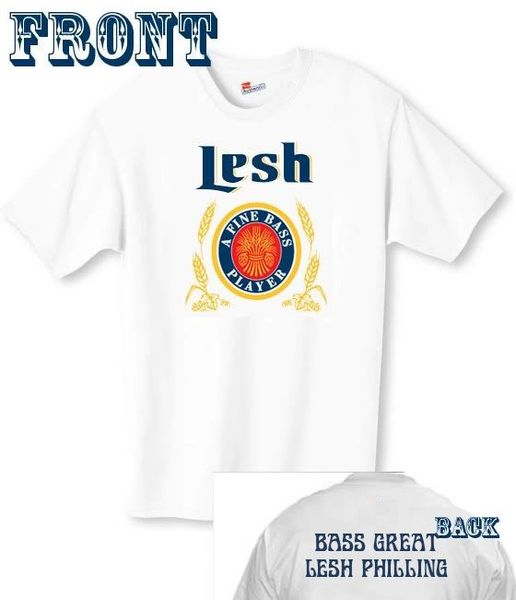 Grateful Dead inspired lot Phil Lesh & Friends Miller Bass Great T-shirt
We have a "Grateful Dead Shakedown Street Style"
Lesh "A Fine Bass Player" Miller LIte take off style t-shirt.
Currently low on most sizing but will be restocking prior to the 78th
Birthday Cap Run

Resurrected from the lots of the 90's this true classic can be yours once again.




100% Cotton Hanes Tagless 5250 6.1oz heavy cotton High quality T-shirt



Screened with Lesh on the front and "A fine bass player" around the circle logo




On the back you have a 2-3" font Classic "Bass Great Lesh Philling"




(if you would like a blank back leave a note on checkout)



All sizes in stock! For now...before I hit the road


See you on DeadCo Tour!